"Work for a cause, not for applause. Live life to express, not to impress. Don't strive to make your presence noticed, just make your absence felt."

Success comes in many different forms. While most of us are still working from home , it is important to take good care of yourself. With more time to spend indoors, we should leverage on the opportunity to treat ourselves well at home whilst adopting some routines that will make us feel like a winner at the start our day!
Dressing up to work from home has proven great psychological effects, setting our mood in the right direction hence creating a pathway for a much more productive day ahead. When doing so, it also sets foot in creating a more confident you which will be represented by your work. In this blog post, we are going to share some tips and tricks on how you can work form home, style wise! Now talk about the perfect time to discover and experiment on that bright print you have been hiding in your closet!
---
Tomoyoshi and Kozo shares with us their work from home routine via their twice weekly Instagram Live Shows where they talk and also answer your questions about style and fashion!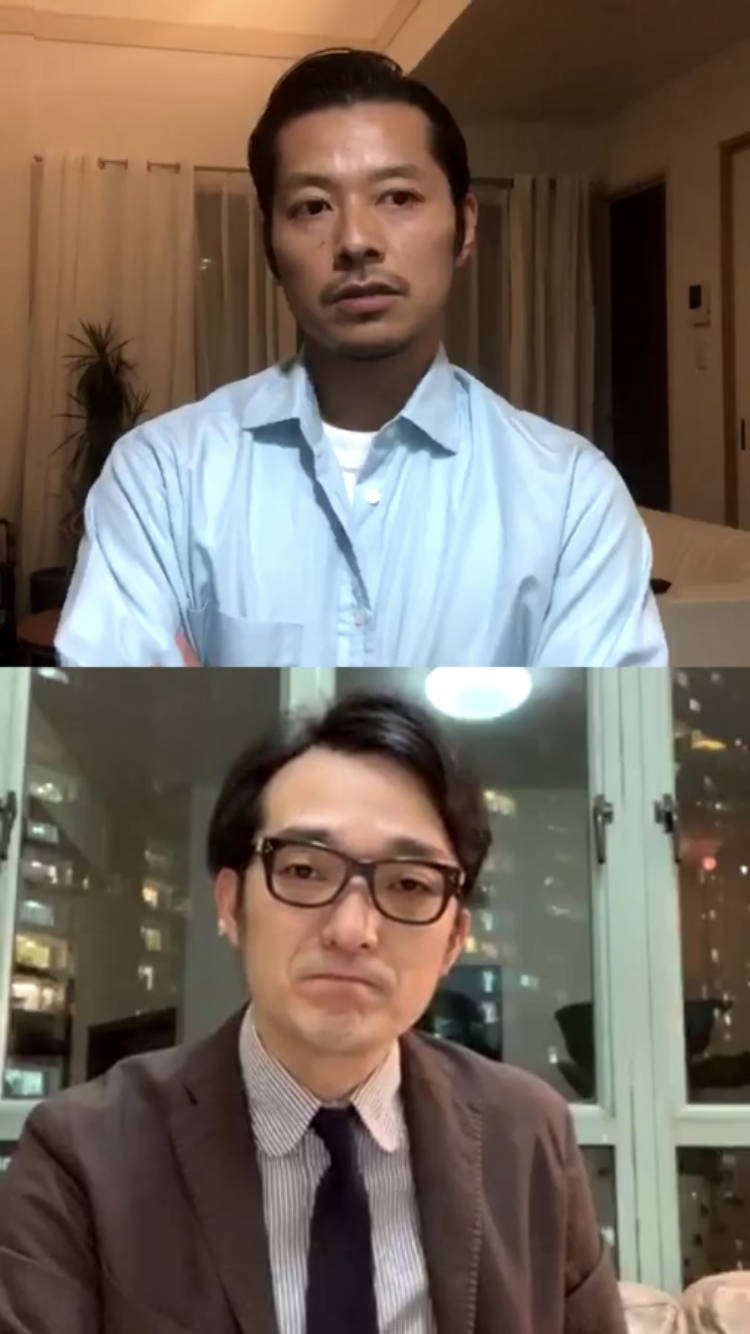 "I believe dressing well is a form of good manners in respecting myself and my clients. I feel great when I feel like I have successfully managed to brighten up someone's mood with the bright colour outfit I was wearing"

Tomo believes the extra effort he puts into dressing up motivates him to more creative and determined to chase for greater success. If his hair is not styled up, he wears a cap for his video meetings from home.
---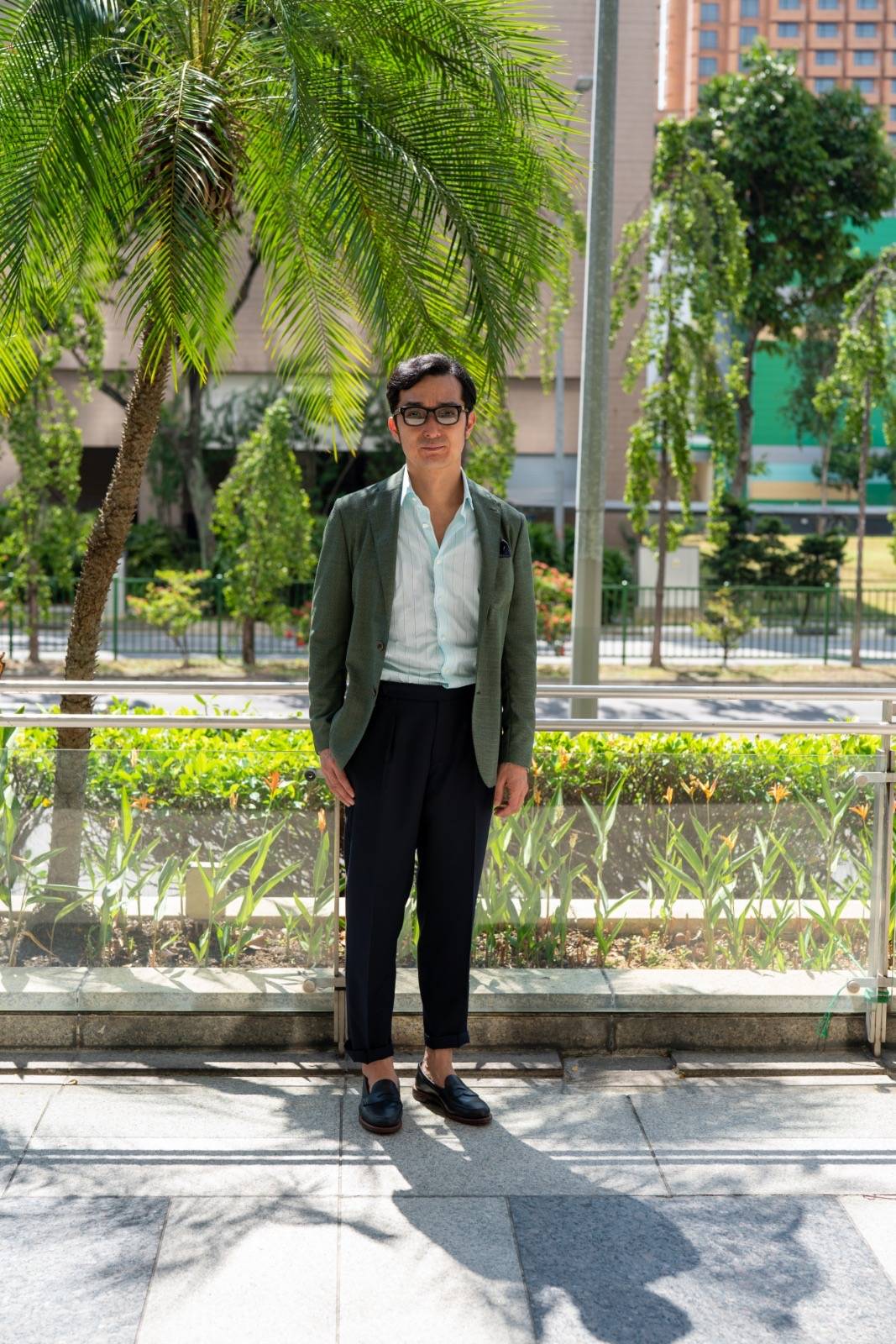 The 2 concepts of Colony Clothing is Jet Set and Luxury Resort. Kozo shares how he loves versatile pieces that can be worn while travelling in hotels or when working form home. His work from home trend is a lightweight Camoshita Pants , a Sacco jacket and never forgetting his Nackymade glasses. Ideally, stiff materials or trousers with pleats are some of those that will not be making an appearance during his stay home period.
---
"It does not really matter if anyone sees your outfit. The most important thing is how it makes you feel and how it will help you in channelling your confidence!"
---
Working From Home Style (Question and Answer with viewers)
Q: I am working from home and taking care of my children at the same time. What kind of clothing do you recommend and why ?
Tomo: Chino pants or lightweight denim to go along with easy care shirts or t-shirts. Pick a non-wrinkle fabric and machine washable products
Kozo: I agree on machine washable fabrics and I do like towel fabric tops. If you need to attend an online meeting, you can throw on a jacket over it to smarten it up!
Q: At my company, when I attend online meetings, shirts and jacket is compulsory. Do you have any recommendations of shirts and jackets for working from home ?
Tomo: I feel that Jacket with shoulder paddings are unnecessary at home.
Kozo: Wear an outfit in which you do not need to stress about. I recommend Sacco blazers as it is lightweight, has added stretch and it also comes without any lining! Knit jackets or Cardigans may also be another alternative . Wear a jersey shirt instead of your usual work shirts!
Q: I have trouble finding the proper relaxed fit for my frame as I may look sloppy and unkept. What is a good width for my pants , especially the knee area and also my shirt sleeves? 
Tomo: For thigh area, a wider fit is more comfortable for me. I need that extra room for comfort when I move about. When trying on pants, you should first try sitting down in an upright position to see if its restrictive. for shirt sleeves, you have to make sure that it is at the right length so it boats a sharp aesthetic and doesn't look like its borrowed!
Q: How do you achieve the relaxed look but not seem to look like you are going overboard with it?
Tomo: If you are wearing a t-shirt, throw on a contrast coloured sweater or cardigan around your neck.
Kozo: Wear a long sleeve collared shirt and you can have the option to roll up the sleeves. Wear comfortable fabrics which has some stretch!
Q: What is the best kind of Linen style for working from home?
Tomo: Bed Linen materials commonly found in bed sheets and pillow are normally used in pyjamas and lounge wear.
Kozo: In my opinion , Linen is great to wear when you do not have any meetings to attend!
Q: How do you usually take care of such soft comfortable clothing?
Kozo & Tomo : Wear neckerchiefs to prevent sweat stains around your collar.
Q: I am on the bigger range in size. When wearing stripes, what are the factors in which i should be really careful about?
Tomo: Pay attention to the right colours. Adult colour stripes such as Navy , Beige and Black would suit perfectly
Kozo: Pin-stripes will definitely sharpen your look and make you appear smaller as well.
---
There you have it ! An intimate discovery to your everyday style questions and also some tips and tricks on how to look extra spiffy for your work meetings from home! Stay tune for the next blogpost where we will be sharing more on Tomo and Kozo's fashion discussions! See you then!