---
NEXT TRUNK SHOW: 2~3 JUNE 2023
Igarashi Trousers is a brand established in 2014 by Toru Igarashi that brings the art of trousers-making to a whole new level. With an atelier in Yamanashi and studio in Tokyo, the brand passionately produces not only bespoke trousers, but also made-to-measure and ready-to-wear. His sharp tailoring focuses on the ease of wear, comfort, and the beauty of silhouette.
This dynamic endeavor resulted from Toru's in-depth research and experience in anatomical studies of the body and movement. Ever since his younger school days, Toru has trained himself in garment-making. His unrelenting passion led him to work for major tailoring productions, before undergoing rigorous apprenticeship under the tutelage of various masters. At one point, he also joined Strasburgo, a Japanese retail chain that supports many bespoke makers within their business, before establishing his own brand.
In every sense a perfectionist, Toru has a keen eye on the aesthetic beauty of curved lines. He even makes his own curved rulers. He believes that there are many young tailors in Japan who trained overseas, but they tend to overlook the importance of trousers. Many people often ask him, why focus on trousers? His answer is that trousers are extremely challenging in their simplicity of form. It is an item that is basically made from only four panels, so every little detail and measurement affects the whole shape. If you adjust one part even by a millimeter, like a butterfly effect, other parts will automatically change as well.
With the realization that many European brands do not fit the Asian/Japanese body types, Igarashi Trousers developed silhouettes that fit beautifully for the Asian physique. His trademark is expressed in the subtle yet sharp inseam that visually elongates the legs, purely achieved from special techniques and cutting precision of the trousers' rise.
The brand's presence is now internationally renowned, with back-to-back trunk shows ongoing domestically and overseas. As a craftsman and entrepreneur, Toru's aspiration and standards continue to gain many followers globally.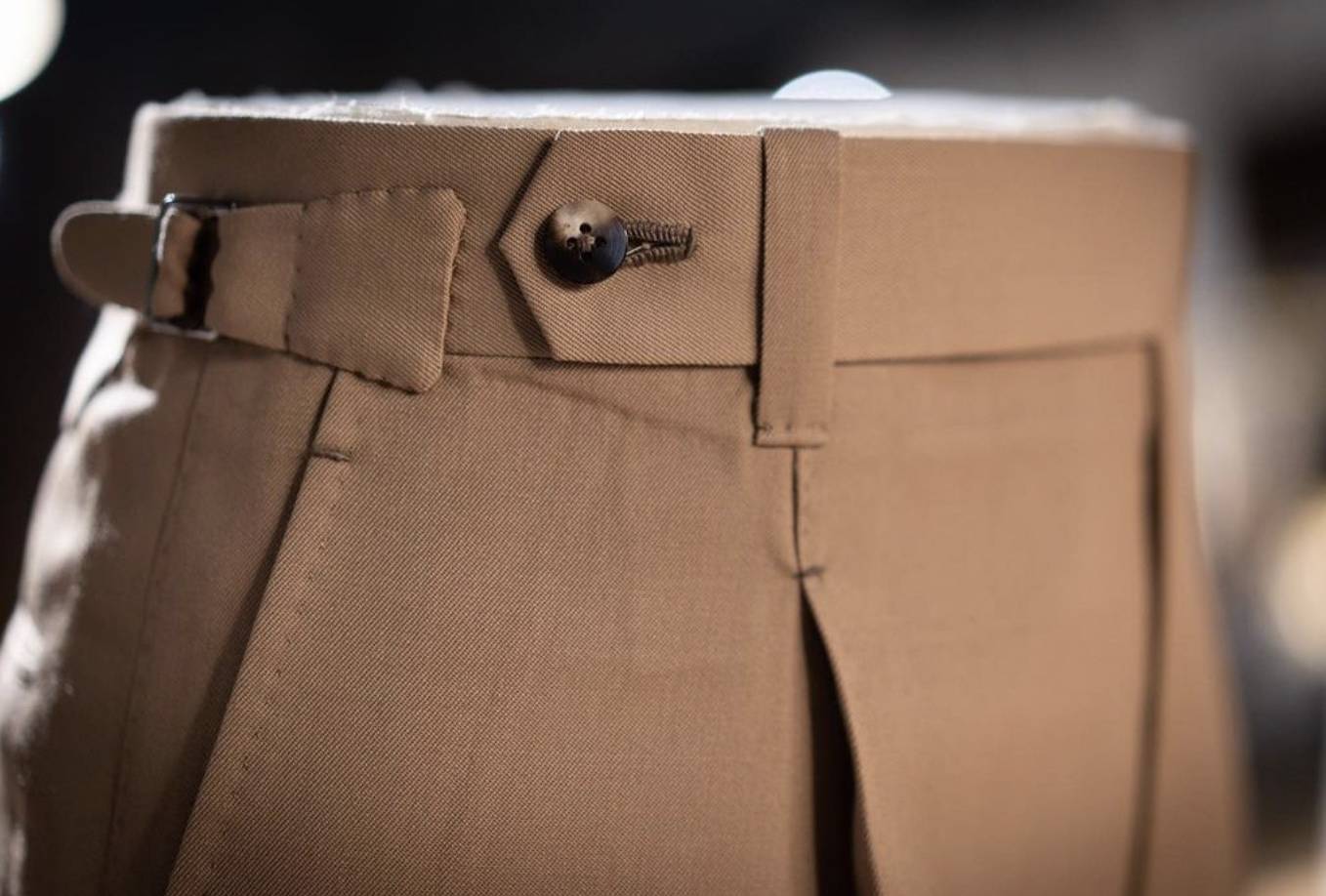 ---
Simply provide your name and email address to get the latest update on Igarashi Trousers' upcoming trunk shows at COLONY CLOTHING.