Interviewed by THE RAKE's Yuko Fujita
Written in English by Johanna Airth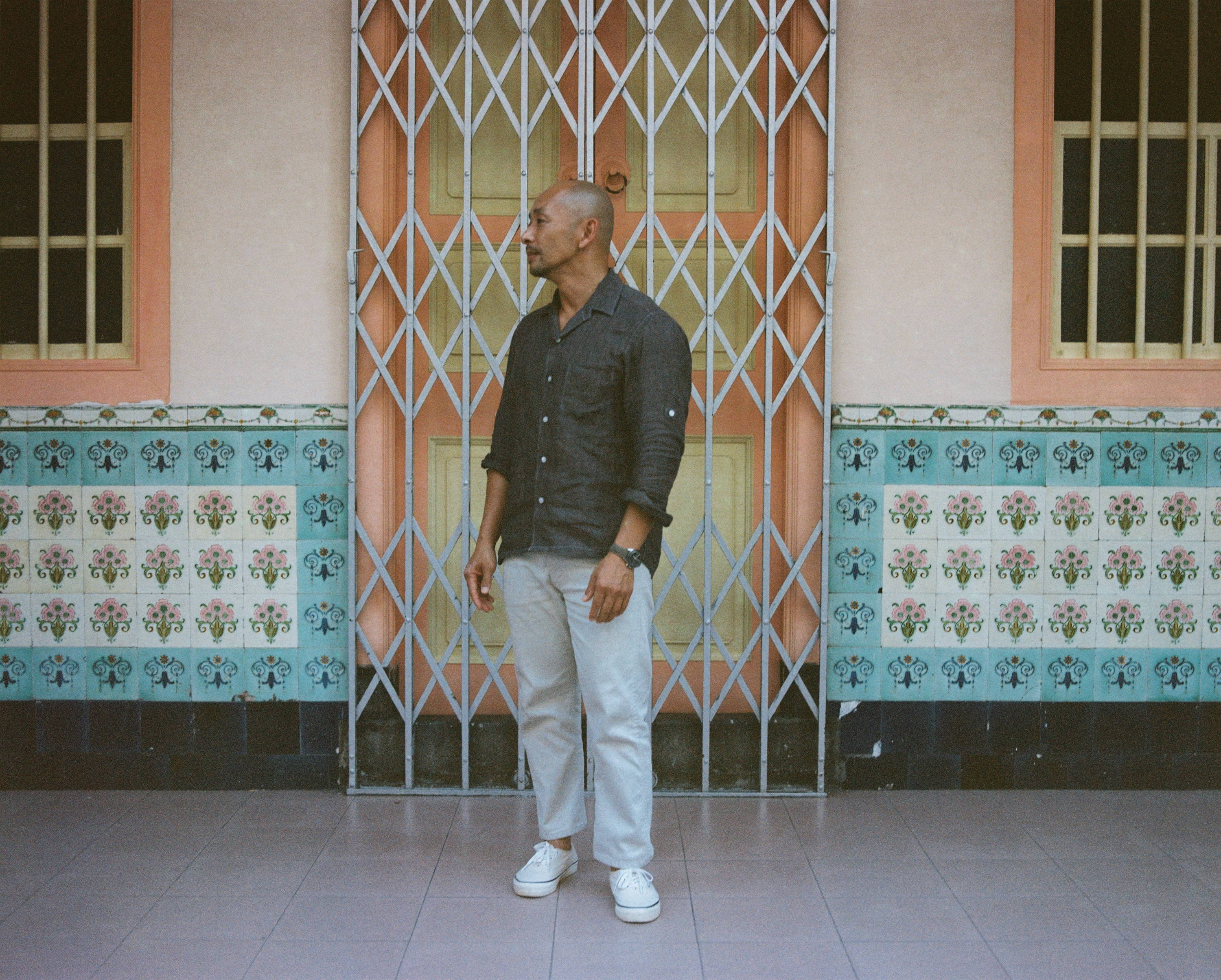 "The two words that encapsulate who I am, are 'immigrant and people,'" Kai begins.
He speaks as if those two words are enough to understand his scope of work and artistry. He is sitting in his tranquil beach house of his own design in Costa Rica. An array of colorful surfboards pop against warm wood tones. The living area is open, without a wall that separates the inside from out. The villa is an extension of the courtyard and vice versa.

He had sold his company to Substack, a fast growing technology company a month prior, in between surfing the tide. It is the most apt setting, as we learn later the idea behind his company came to him and his partners, while surfing.
"So are you retired now?"

The short answer is, no.

"I have a life philosophy; I want to blur the lines between work and play. In that exploration, in the playing, is where my creativity comes from."

His bio alone takes an hour to get through, and even with such scrutiny, there is a sense of large gaps in between stories. His Chinese grandfather was an illegal alien in the Philippines. At seventeen Kai began his own nomadic odyssey and left Manila, immigrating to Canada with his four younger brothers. He took part time jobs to pay bills: graveyard shifts at a gas-station, working at the post office for a stint, before landing a more 'higher status' job at a bank. Already sensing the influence of the internet in its early stages, he determined to get his foot in the door and moved to e-commerce. From that point on, he is elusive, not revealing too much, only casually mentioning huge projects that forever changed how the world functions today. We are not fooled; the open concept is a construct for his villa only.

Whatever humility he hides behind, he has been honest. His intimidating resume that spans the early stages of eBay, Facebook and then Instagram, is not what defines him. Kai has already told us: as an immigrant, he has something to prove, but far from seeking to tear down the status quo, he challenges lazy ideas by creating new perspectives alongside those who inspire him.
Singapore is where Kai lived for nearly a decade. The Asian hub became his base for expanding social media platforms and making the internet accessible in developing countries with Internet.org. After leaving Instagram in 2015, around the same time COLONY CLOTHING opened, Kai started out on creative passion projects. He created a film about the Filipino who engineered the world's first single computer chipset. He photographed artists in Rome. He took every opportunity to surf around the world, often travelling with a surf buddy and eventual business partner.

"From travelling, and through experience, what I have learned and observed is that, when people come together to build something together or to play with each other, it's just more meaningful and fun."

That was the genesis behind People & Company, a company he co-founded with two of his friends, Bailey Richardson and Kevin Huynh. They built a small community-building consultancy agency which advocated to global corporate clients the idea of build with: "with each other". They started answering questions: what is community, how is it formed, and how does it last?
What Kai and his two partners did not realize was, People & Company was answering questions that the world needed answering. A San Francisco-based book publisher, Stripe Press, signed them to a book deal, and they published "Get Together," a timeless guidebook on the how-to of community building. It is an Amazon best seller.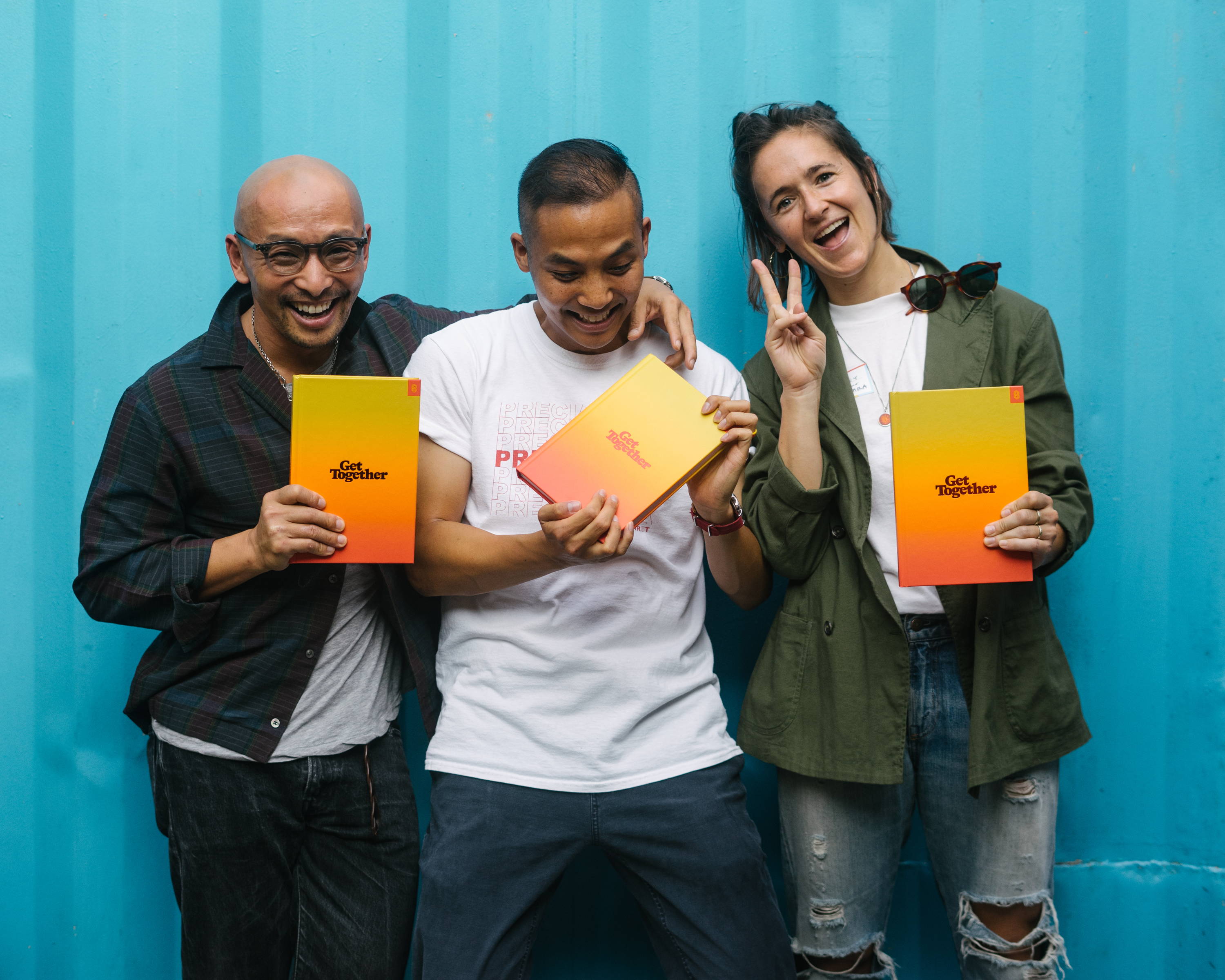 Kai Sotto, Kevin Huynh and Bailey Richardson. Photo Credit: Bryon Summers
"I love being around people who not only love what they do, but they are very good at it, have fun doing it, and are actually building a business around it. It's this concept of Ikigai. That is my attraction to people."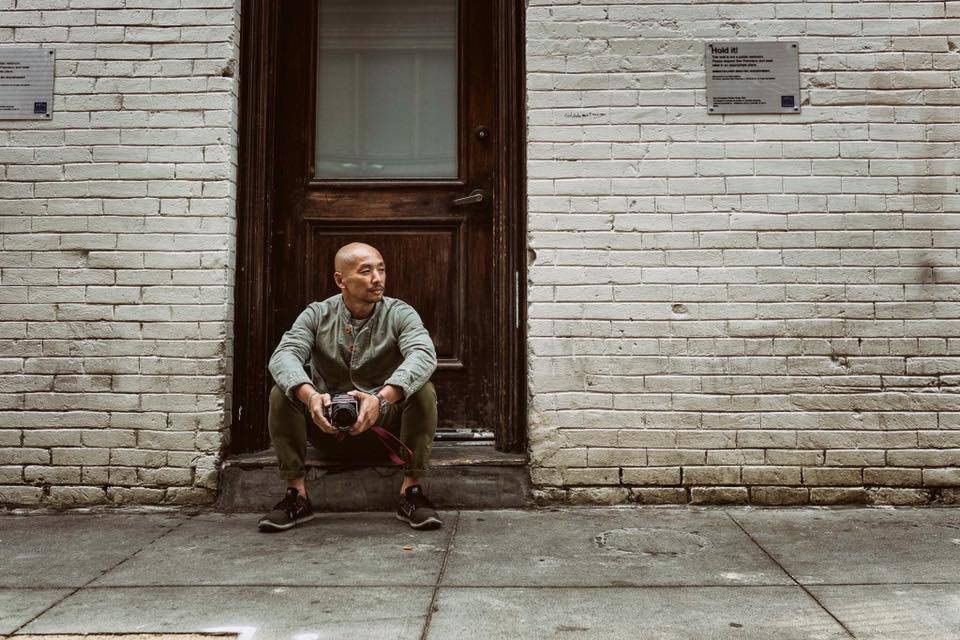 It is easy to see how the jet-setting entrepreneur's lifestyle that spans all facets of fashion - bespoke suits for business meetings, rugged simplicity for book launches, functional sportswear for surfing, aligned with COLONY CLOTHING's vision.

The boutique quickly became a one-stop shop for Kai.

Calling them his "style mentors", Kai has gained insights in style from COLONY CLOTHING. Their expertise and knowledge in men's fashion recalls "the Japanese takumi's," he says. The store's selection agrees with Kai's ethos - particularly the self-editing idea of "less is more." It is not the amount of clothes he owns, but the uniqueness, the wearability and the durability of each piece of clothing that is important.
Kai noticed the boutique was a business built around a passion; built, not for their clients, but with their clients - a community. Throughout the years, Kai has taken many photographs of the boutique's community of staff, patrons and collaborators.
The friendship between Kozo, Ken, Tomo, and Kai, grew through deep mutual respect for each other's craft.

And surfing.

"Even when we go surfing, what surfboards they (Ken, Kozo and Tomo) chose, and what clothes they wear for surfing, is all part of work. But it's also really fun. It's in the middle part of not knowing whether you are working or playing where epiphanies happen."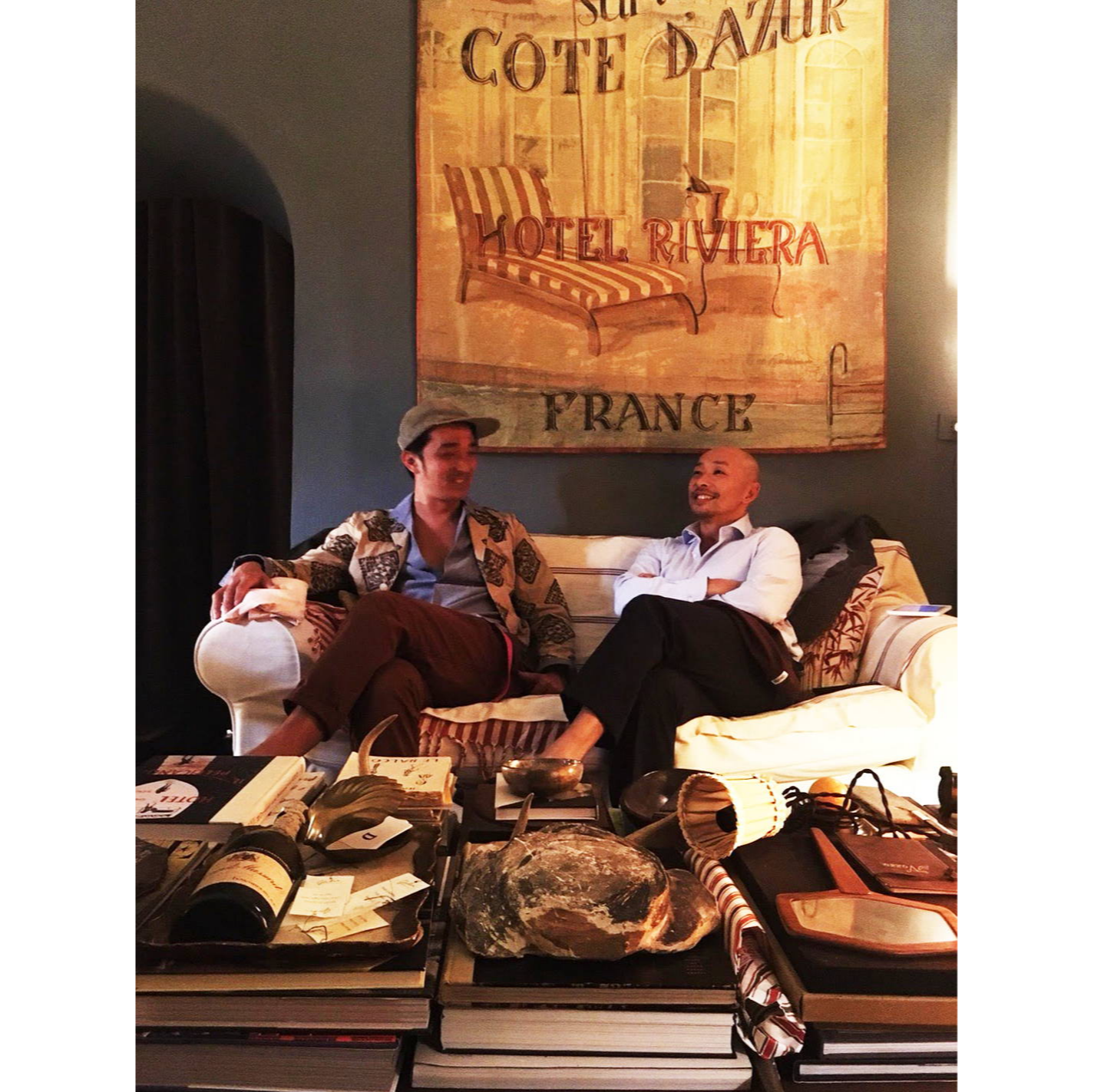 Founder of COLONY CLOTHING, Kozo Kawamura and Kai Sotto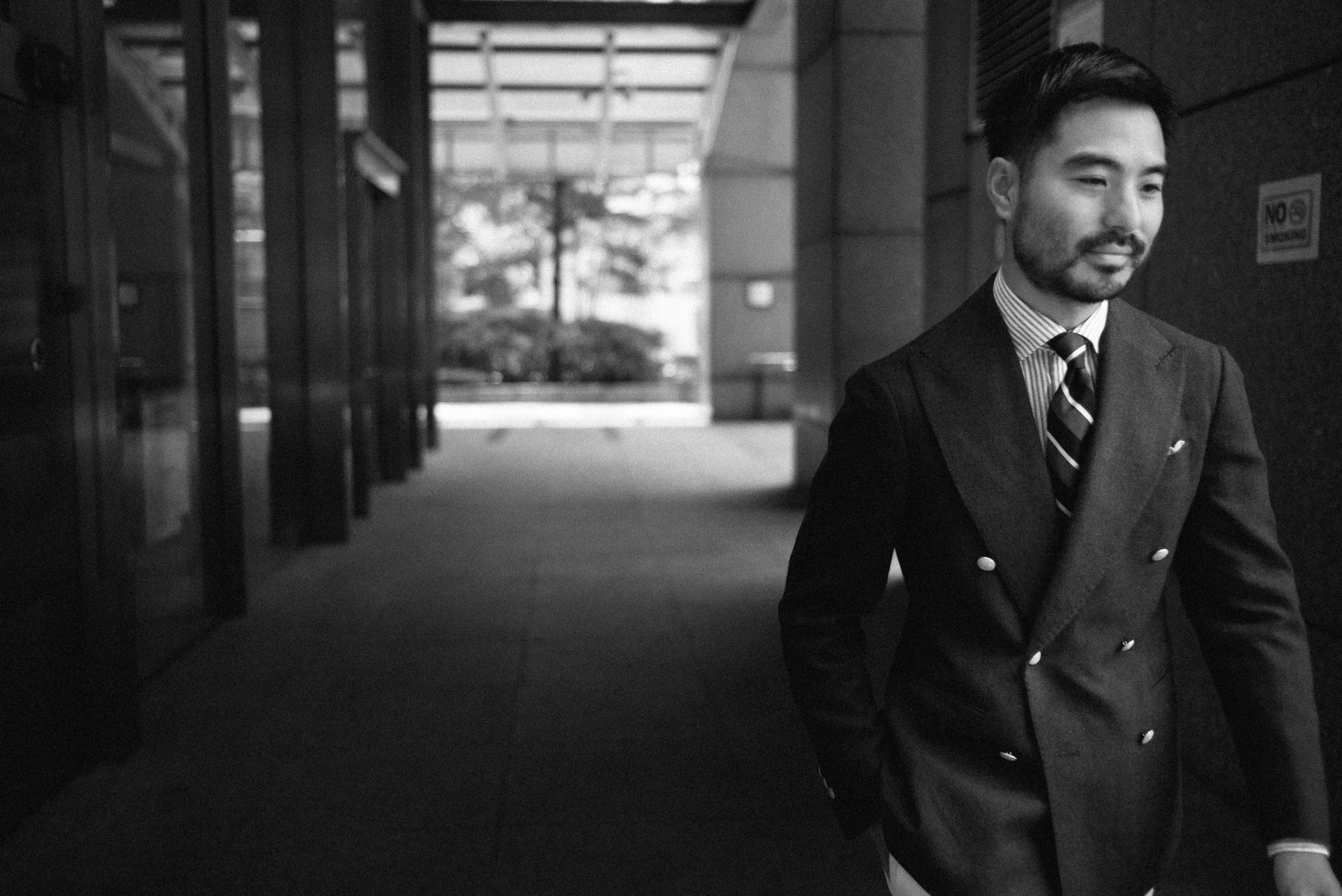 General Manager Kensuke Sato. Photo Credit: Kai Sotto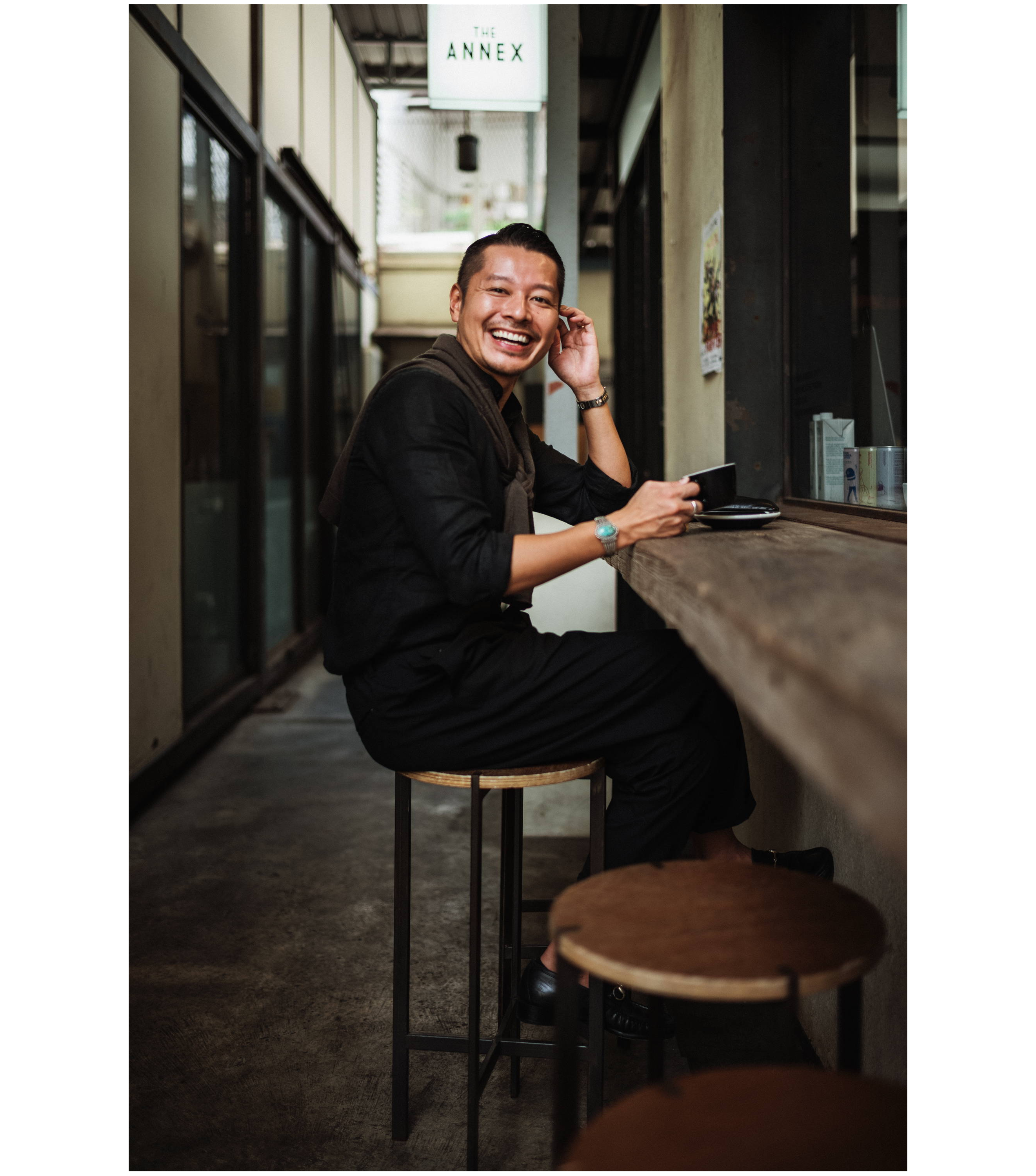 Creative Director Tomoyoshi Takada. Photo credit: Kai Sotto
"I think of fashion in a very utilitarian way. I think of fashion as a tool, and not necessarily as an art or creative expression. The question then becomes, what do I utilize it for? For me, it is a tool of respect. When you invite me to your home, I want to show you my appreciation, and I will dress accordingly. When I go to work, I dress accordingly. When I go for a surf, clothing becomes a tool, and I dress accordingly. We wear clothes to be able to do the things that we love to do."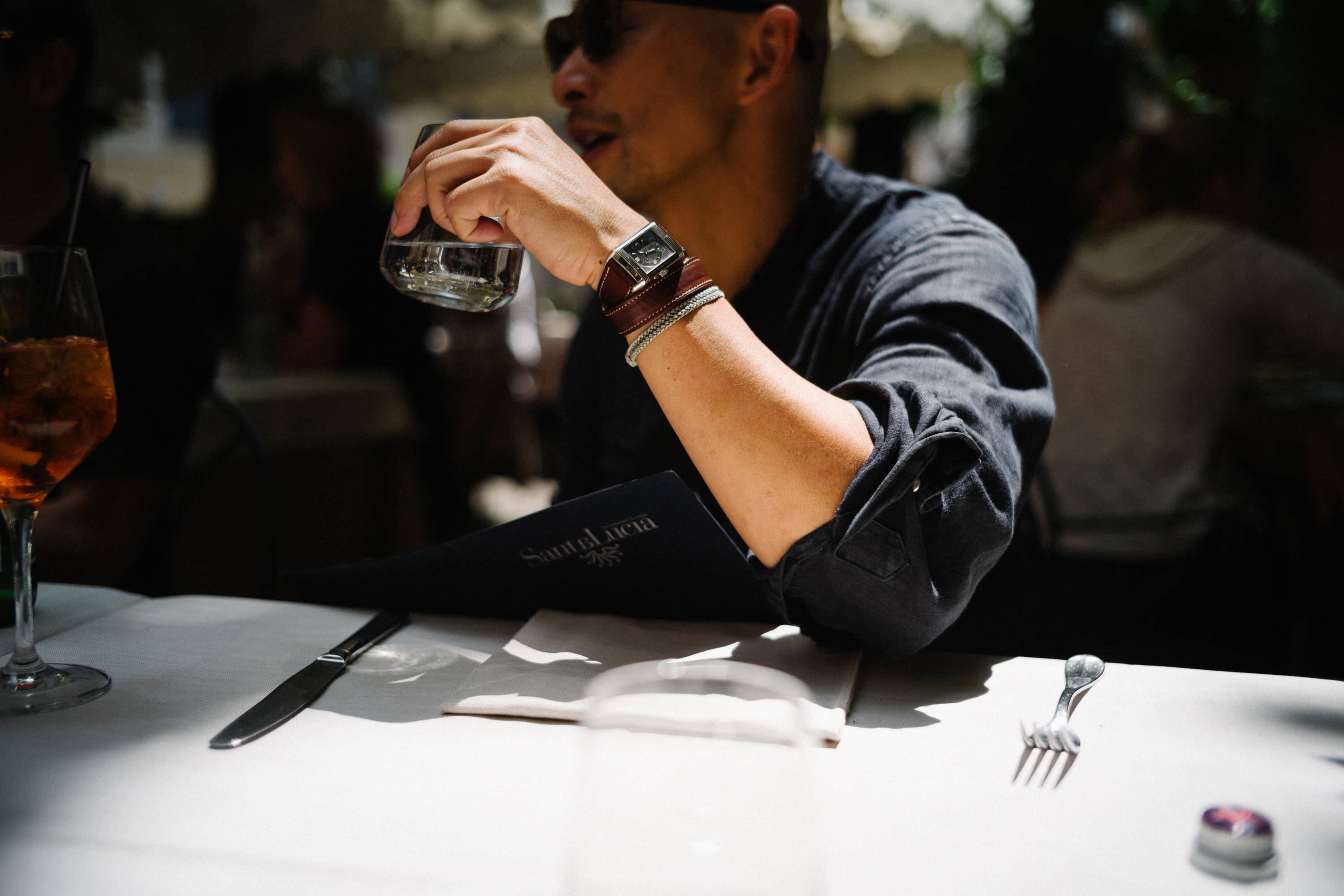 Photo credit: Bailey Richardson
When asked about his current style he replies, "I haven't worn shoes in 6 months."
Of the small wardrobe he has in Costa Rica, there are several pieces he brought over from COLONY CLOTHING. A burnt orange waffle shirt from Camoshita UNITED ARROWS, a soft open collared shirt from BEAMS. A brown buttoned down shirt for the occasional dinner in town (which his daughters borrow, too). And of course, the brand's boardshorts that Kai says look better with time, caked in sea spray.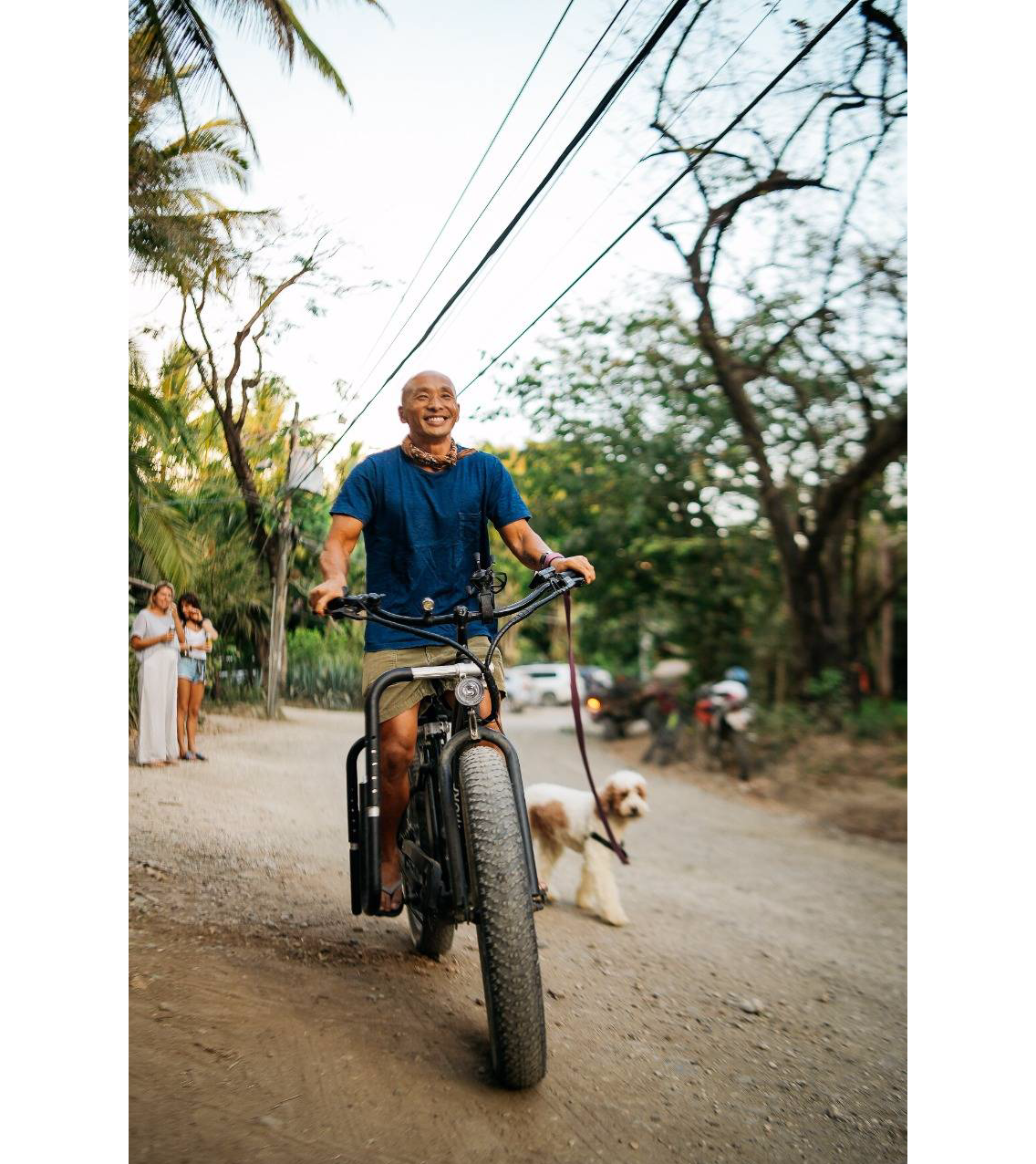 He still has his tailored suits, and remembers fondly on creating a cigar colored double breasted, together with both Kozo and Ken. It is the suit he brings along on most trips. It is cotton, and it wrinkles after packing it in a suitcase. But the wrinkles convey a casualness, an approachability to the otherwise formidable artist and entrepreneur. Perhaps this imperfection of the material is another "tool" - one that expresses his charm.
Custom suit by Ring Jacket from COLONY CLOTHING
Photo credit: Kaila Sotto
A rugged style with muted tones that chanels vintage
Six months may just be the longest time Kai has been in one place. Like many, the pandemic has grounded the world traveller. Asked by his daughters how many countries he has been to, Kai has counted fifty.
"For me, it's not the country. It's the people. And it's not just the people, it's the people I got to know, and who I got to build things with," he adds.

Realizing his friend's humility, Kozo expounds on this point. "It's not that he just visited fifty different countries, it's that he has friends in these places. He continues to blur the line between work and play, and that in turn bears a deeper connection with those around him. He is respected by all his friends, irrespective of their country. That is Kai-san's talent."

To add another word that describes him: He is a gentleman.

The call has run on, nearing midnight for Kai. He excuses himself and says goodnight, for he has to wake up at 3 am. Anticipating the next question, he adds with a grin, "I'm going on a surf trip."

The long interview concluded, with a lingering confirmation of the unwavering rapport, between a gentleman and those trusted to dress him.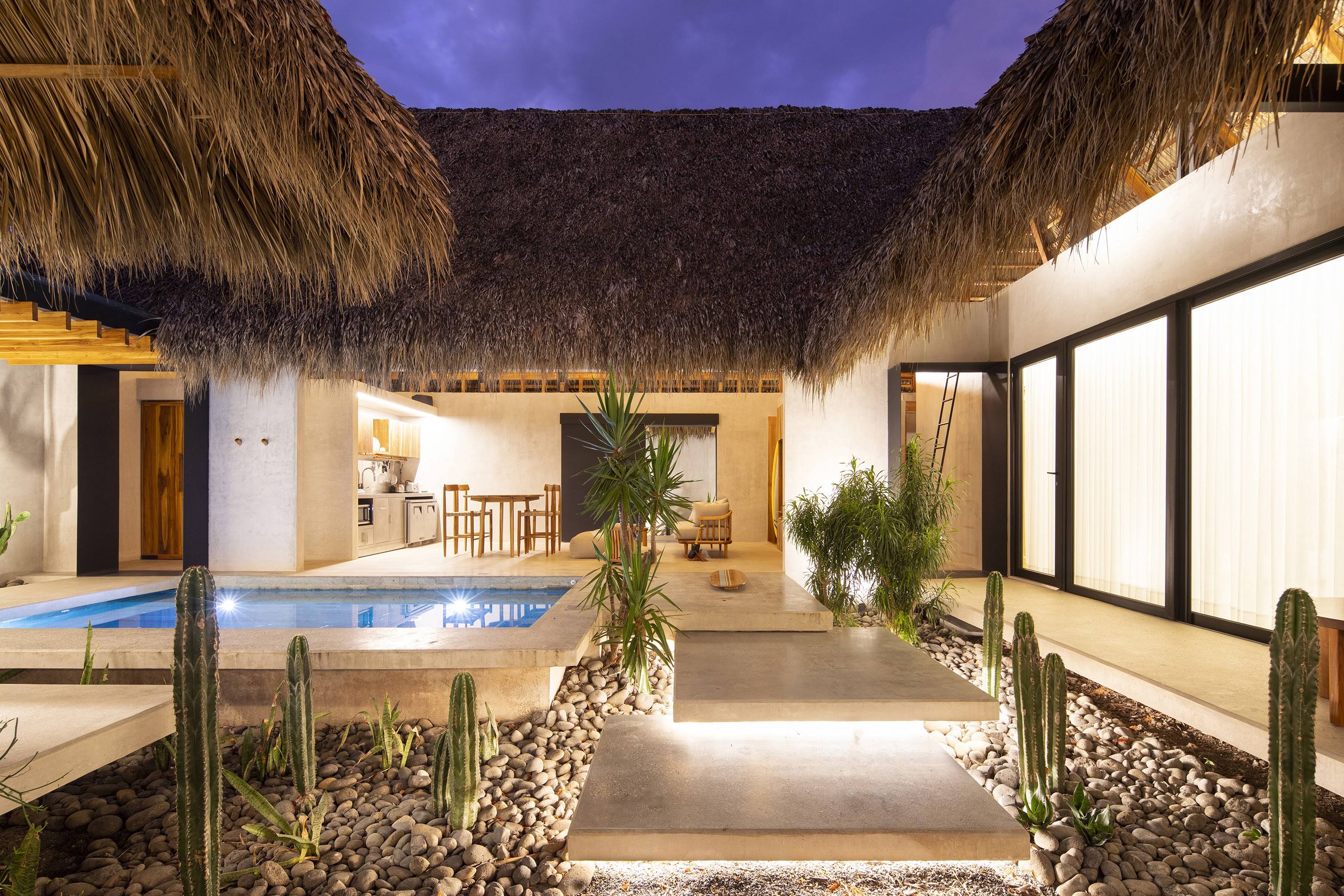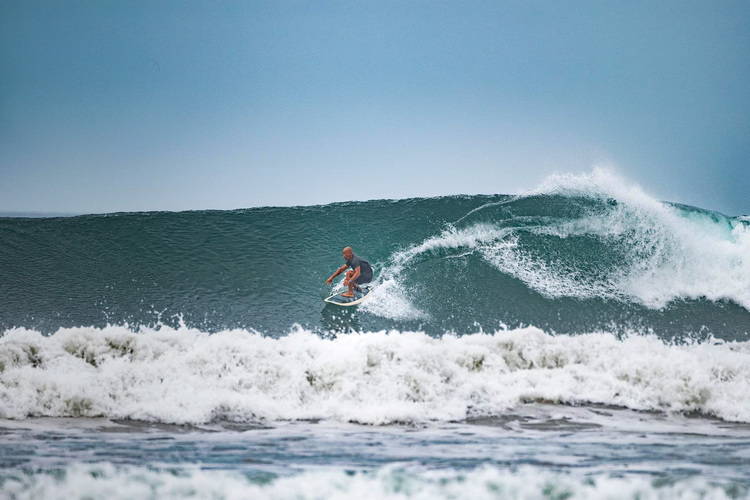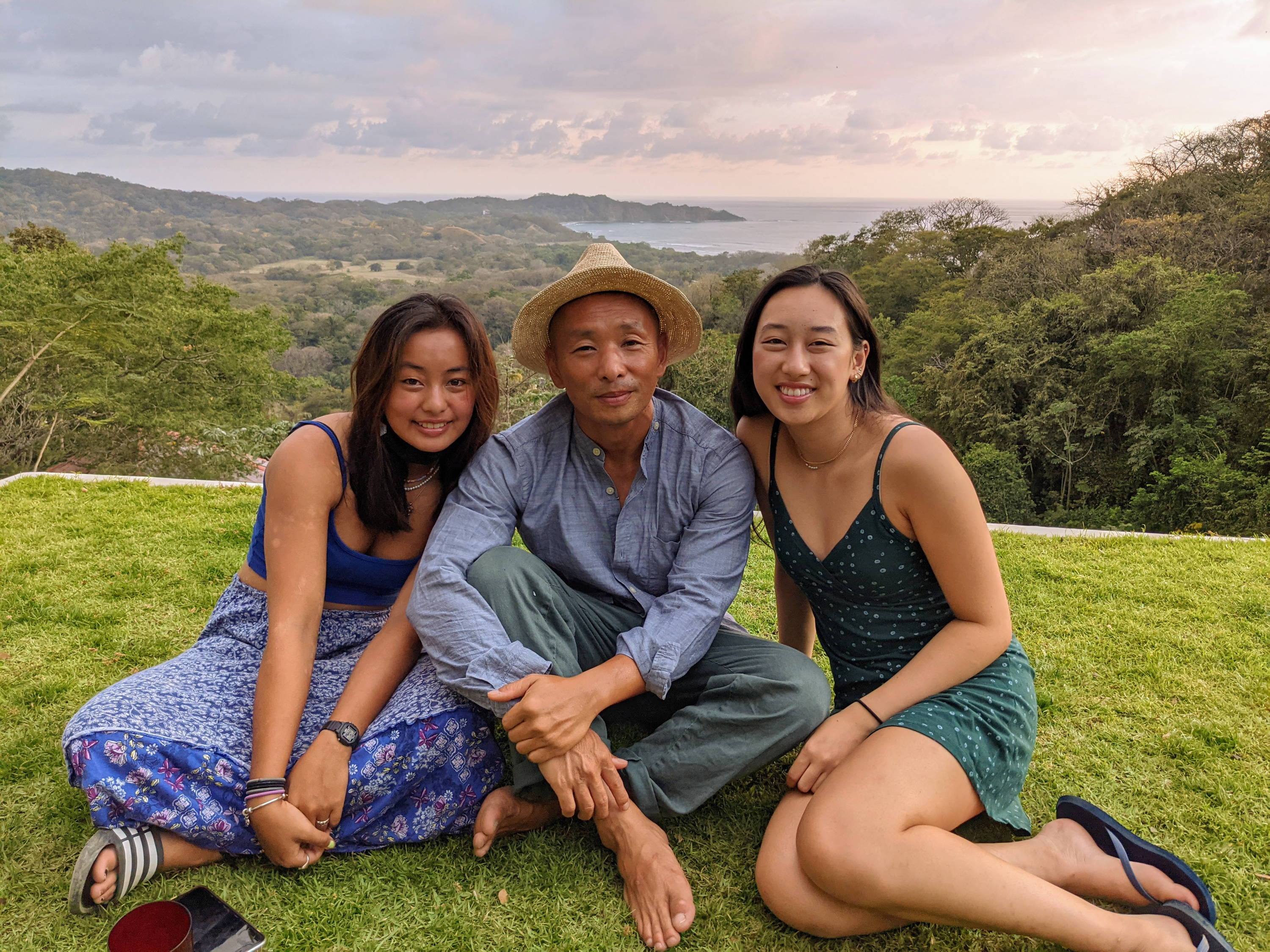 Together with his daughters. Photo credit: Aaron Zifkin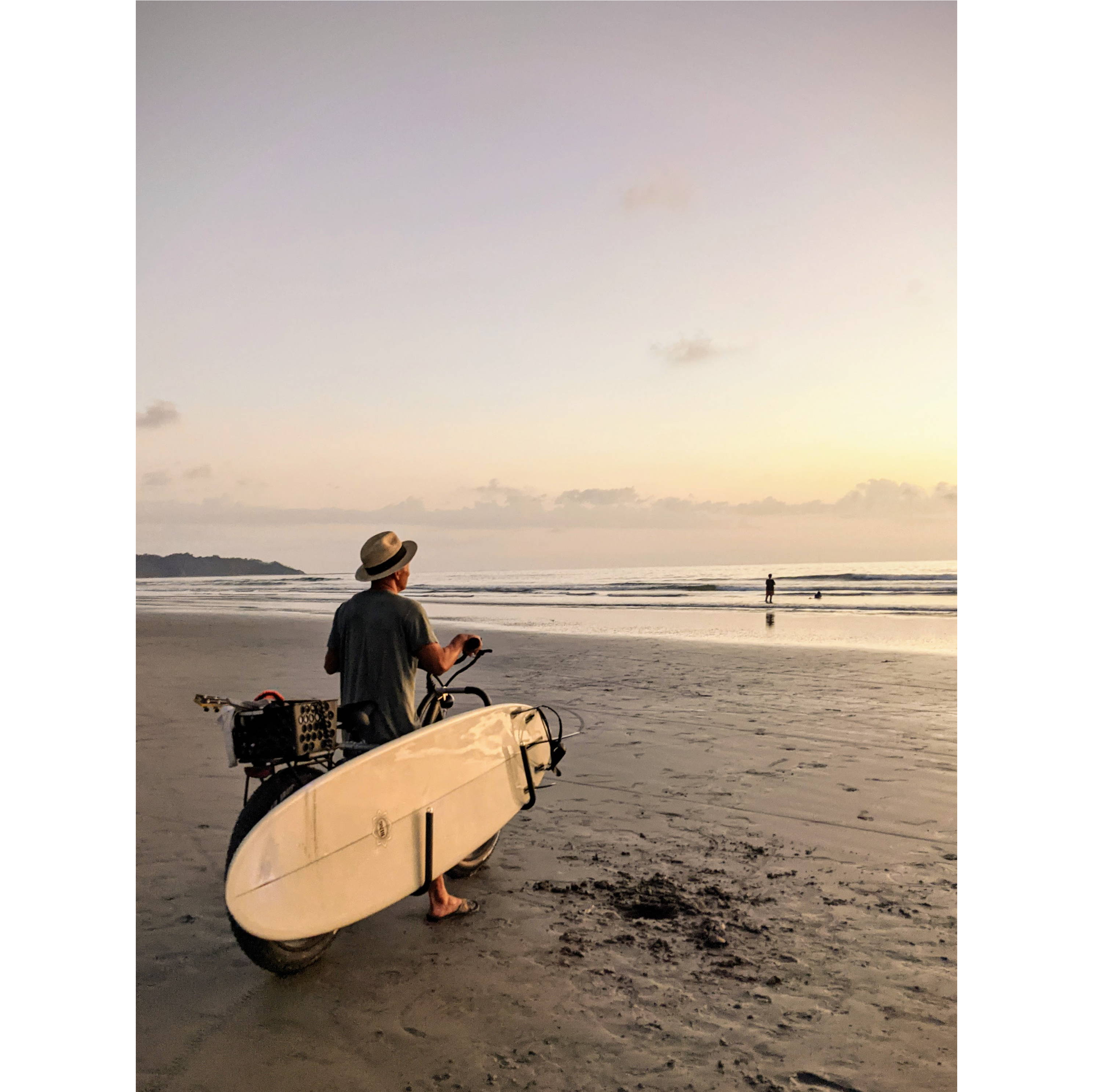 Photo credit: Bella Sotto