---
NEXT TRUNK SHOW: 2~3 JUNE 2023
Lecteur is an order salon based in Tokyo and Kobe, that provides a cutting-edge made-to-measure service for tailored garments and ready-to-wear accessories for the modern day gentlemen. The salon provides a comfortable space for customers to take time in finding their personal style, and offers an approach that is appealing to both menswear connoisseurs and novices alike. It is commonly known that ordering a bespoke suit can be very expensive and intimidating for new customers. Therefore, with an aim to provide beautiful suits that are more friendly and accessible for the general public, Lecteur's made-to-measure approach also serves as a good introduction to the world of well-crafted garments for clients who just started their sartorial journey.
Technically speaking, Lecteur's system of made-to-measure is incomparable with its counterparts in terms of its comprehensive points of fitting adjustments. Whereas most made-to-measure services provide a simple 'plus or minus' measurement option, the Lecteur system consists of more than 20 points of adjustments that delve deeper into the modification of its base pattern depending on the customer's anatomical structure, posture, and physique. Furthermore, despite being a made-to-measure service, Lecteur offers the option of a skeleton fitting to enhance precision. Crease-information is crucial in the process. Unlike most made-to-measure sample sizes, Lecteur's are made with soft and light fabrics that make the creases extremely conspicuous. This allows the fitter to examine and evaluate the necessary adjustments in a more precise manner so that when the actual suit is made up, the fit will be clean whether it's made in a soft or structured fabric.
Aside from that, the most important emphasis is to deepen the relationship with each customer by always striving to understand his personal preference and lifestyle when recommending different looks. Quality is equally essential to Lecteur, as they focus on products with a story that are woven and tailored by craftsmen who genuinely care about their work. This way, each customer will naturally feel connected and compelled to wear each item for a long time and not just for a season or occasion.
The name Lecteur means 'reader' in French, which represents the brand's approach in understanding their clients' wants. Each staff, or the 'reader' aims to comprehend and illustrate in aesthetic style what impression or persona each customer aspires to portray.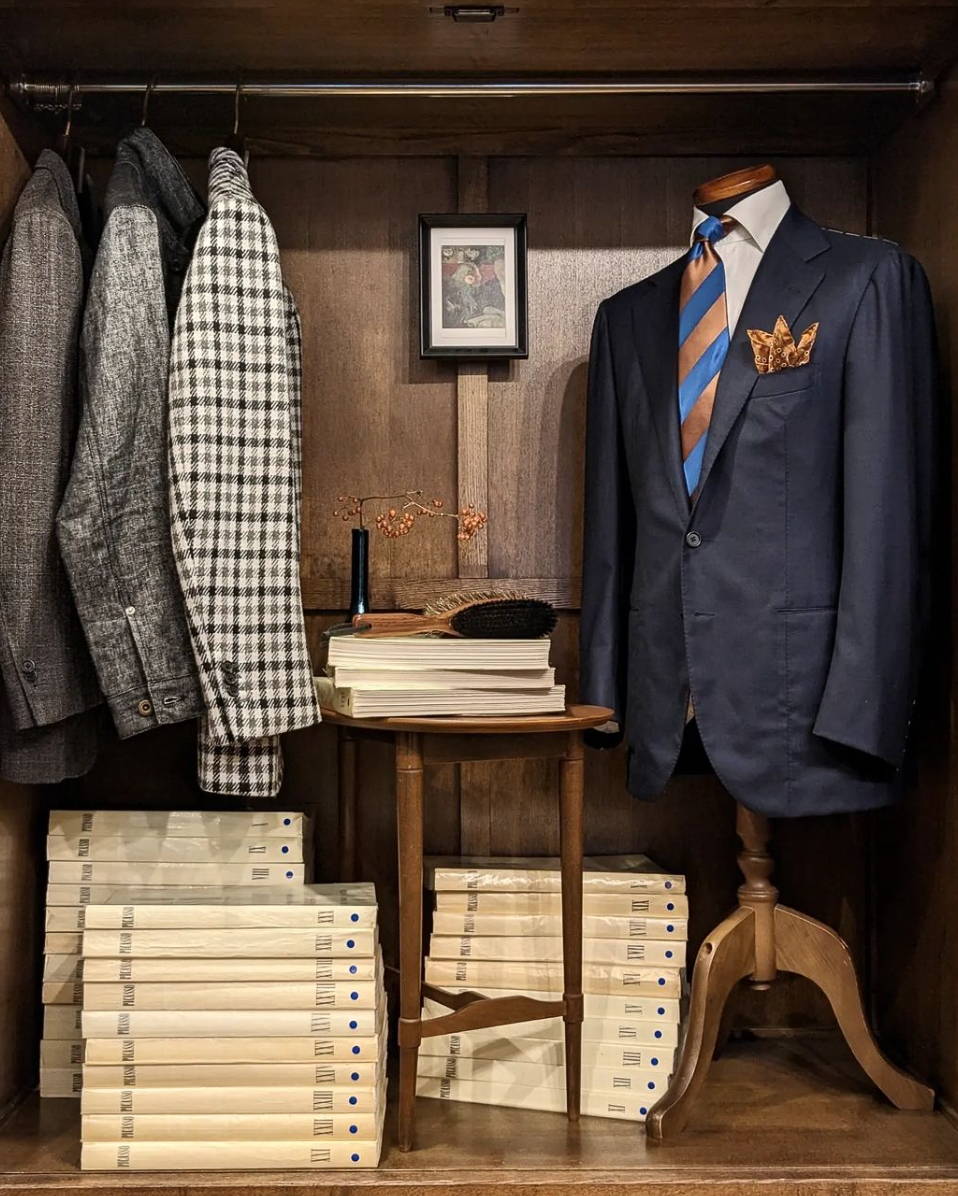 ---
Simply provide your name and email address to get the latest update on Lecteur's upcoming trunk shows at COLONY CLOTHING.