'Clothes are all about emotions. It speaks about you without having to utter any words. The silhouette is an art that you choose to create.'

In today's blog post, both Kozo & Tomoyoshi will share some tips to help you pick the right Summer business wear as we gradually move into a 'new normal' back in the office.
Tomoyoshi shares with us his experience in Japan now as the soft lockdown is slowly easing. Summer in Japan is getting hotter along the years and it important to dress appropriately with garments that will be able to to help in keeping you cool in the scorching heat. Trends are ever evolving but when dressing for work, many of us are more concern of the practicality of the garment and how to dress suitably based on TPO (time, place and occasion).
The definition of business wear through the eyes of Tomo after the lift of the circuit breaker is to pay attention as you alter your mood from the 'working from home' mind. The need to find the right balance in dressing up and not to go overboard . He visited a restaurant today and felt that the energy was great outside after not being able to step out for a few months!
---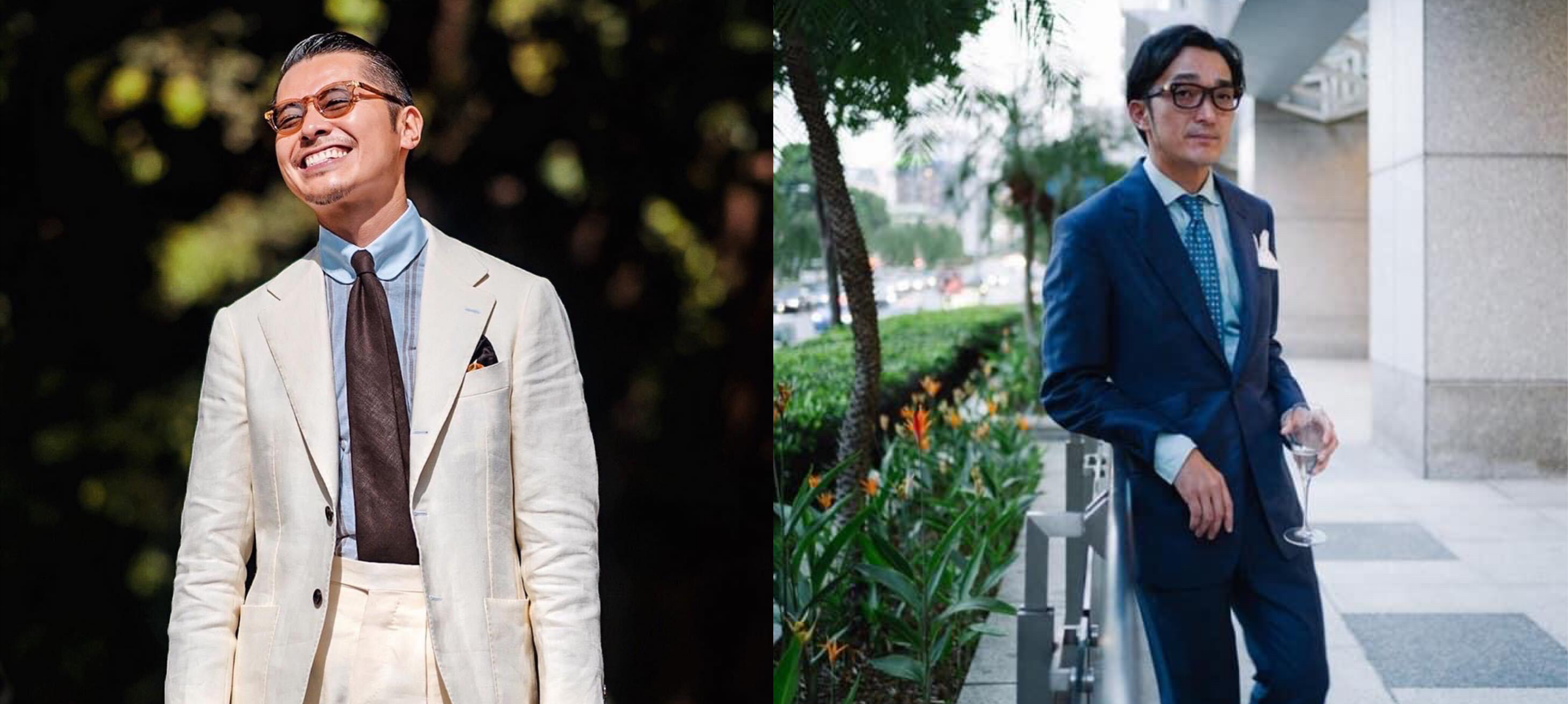 ---
Over the years in history, the economy has impacted people's spending hence allowing foot for purchases of more clothing. People are starting to buy and experiment with more bright colours and statement prints. Tomo coined the term 'vitamin colours' as wearing them will make one happy and ready to conquer.
Kozo adds that although wearing brighter colours definitely lift one's mood, he feels that we should avoid bright coloured ties and stick to a more conservative colour. He believes that work wear style needs more cleanliness and clean lines as opposed to when one is working from home . One should pay extra attention to pick the right conservative colour and sleek suit styles to pair with their polished leather shoes.
---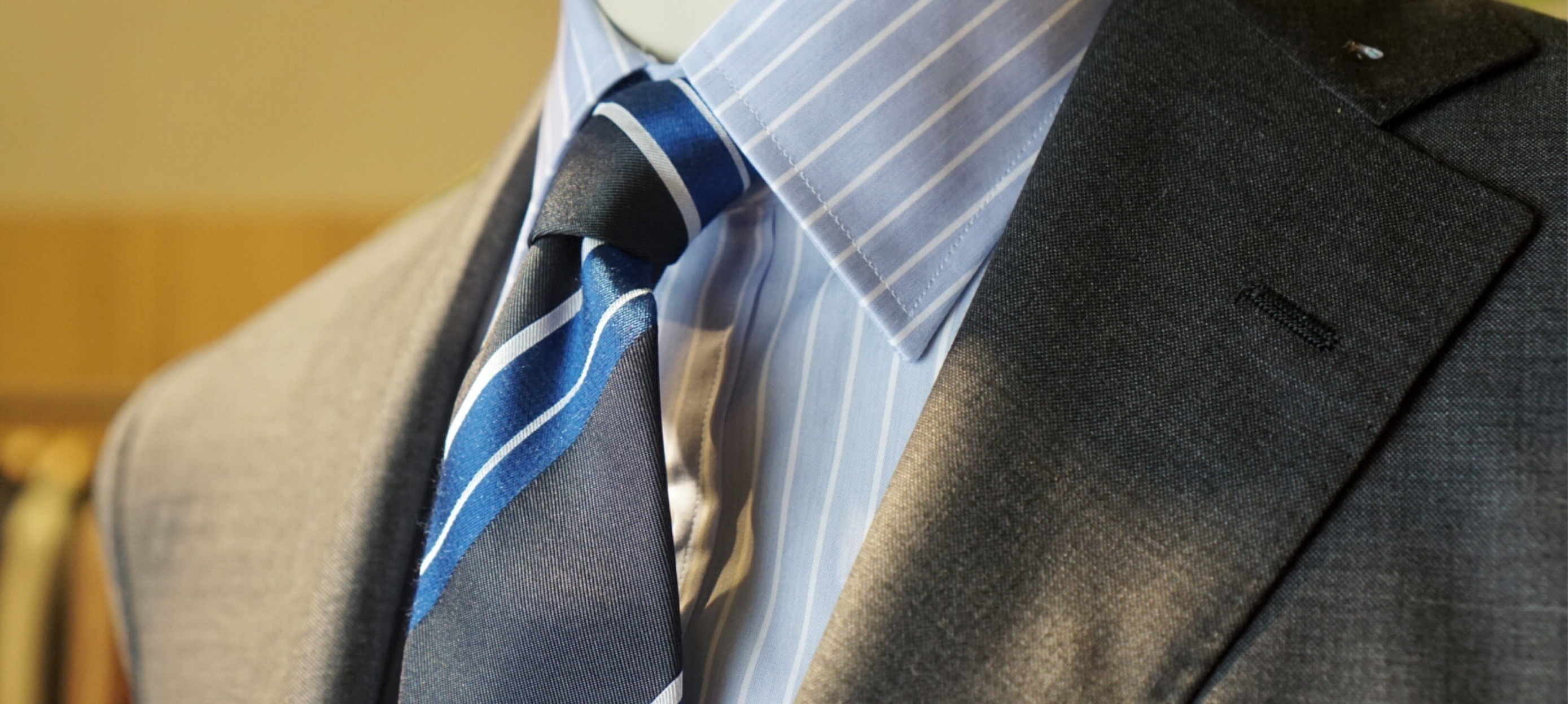 ---
According to Tomo, some may find difficulty in finding and adapting to the right balance due to the fact that he/she had been working from home for a while now. However, if your boss decides to make do without a tie when you work from the office, he proposes to still wear one when attending meetings as it creates a heartwarming environment. One may opt for a knit tie instead to offer a softer and slightly playful approach, making it more fun to set mood for a more cheerful meeting. Little details like these will make your colleagues feel appreciated and happy because you care for them by letting your outfit shine!
---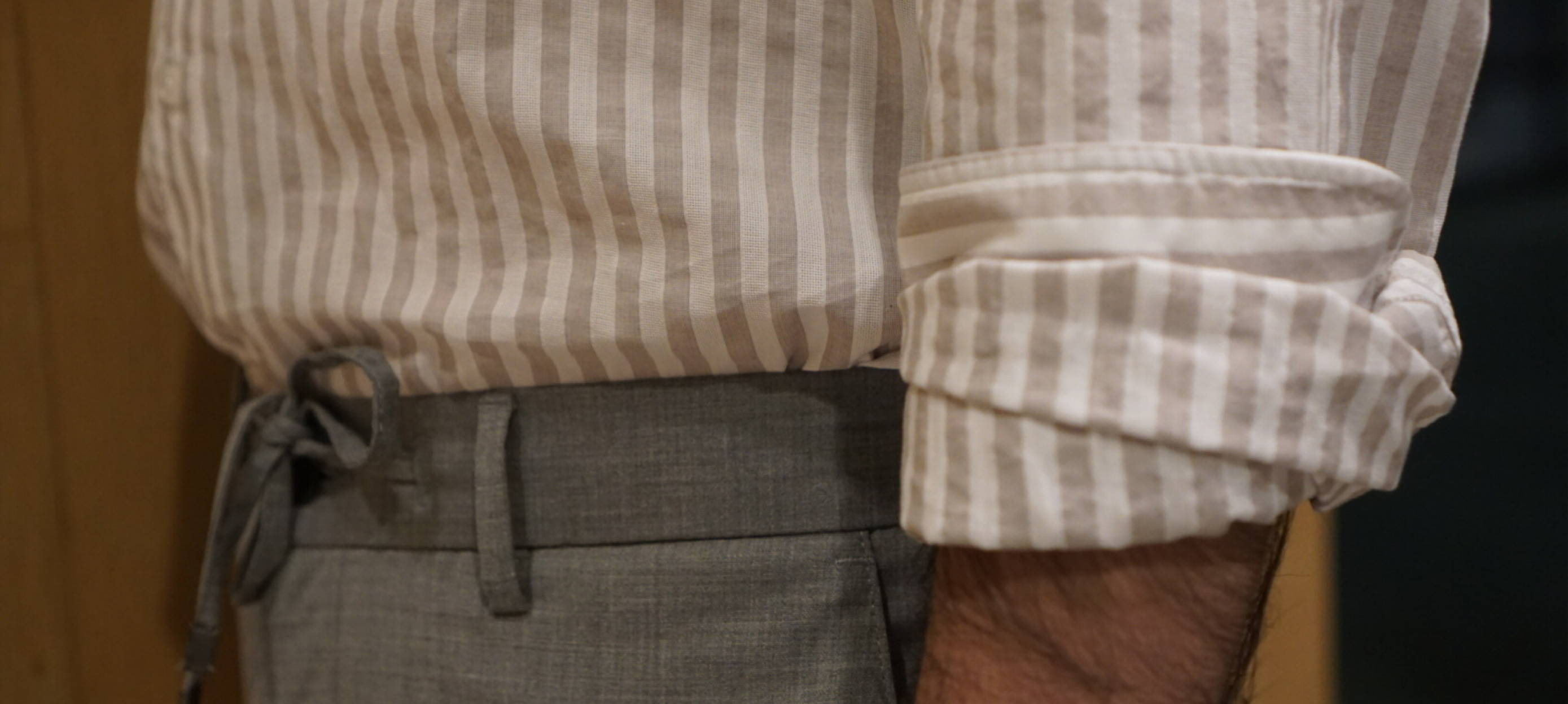 The rolling of your sleeves plays a crucial part in creating a more effortless look according to Kozo. If one likes to wear some loose cut pants, he should choose a pair that comes with belt loops as it creates an opportunity to add a belt to create a more formal aesthetic when needed.
Business wear is a style in which we should be mindful of when heading to work because we meet and communicate with many different people. We may have our respective favourite brand's outside of work but when choosing a brand and look for work, it is essential to take note of the nature of your work, the person you will be meeting and the situation potentially might be in.

To those of you who has started going back to your office, we at Colony Clothing wish you, "Welcome Back"!
Till the next blog post!